Become a Project Connect Volunteer
Join Us
Our program works entirely based on volunteer support from the community. Come join us. We'd love to see you around campus and in the hallway!
There are a few easy steps you can take to become a volunteer:
Here's what you need to do:
1. Complete and submit your background check
2. Sign up for training
Depending on your school, there will be in person, or online training available. If you prefer in person training, please contact your schools' PC coordinator directly, or hello@projectconnectmt.org
SMS online training

BSD7 elementary schools: Your schools' Project Connect coordinator will reach out to you after receiving your background check with training options.
3. Sign up to volunteer
Once you complete training and a background check, you're ready to volunteer!
CJMS and SMS and all elementary schools' sign up genius information will be provided to you once you complete your training and contact those schools' PC coordinators.
In-Person Training and Informative Sessions
Email us at hello@projectconnectmt.org with your name, telephone number and the date you would like to participate in training.
Available Training Dates
TBA
Learning Lunch Presentation from School Resource
Officers
TBA
Online Volunteer Training Video coming soon!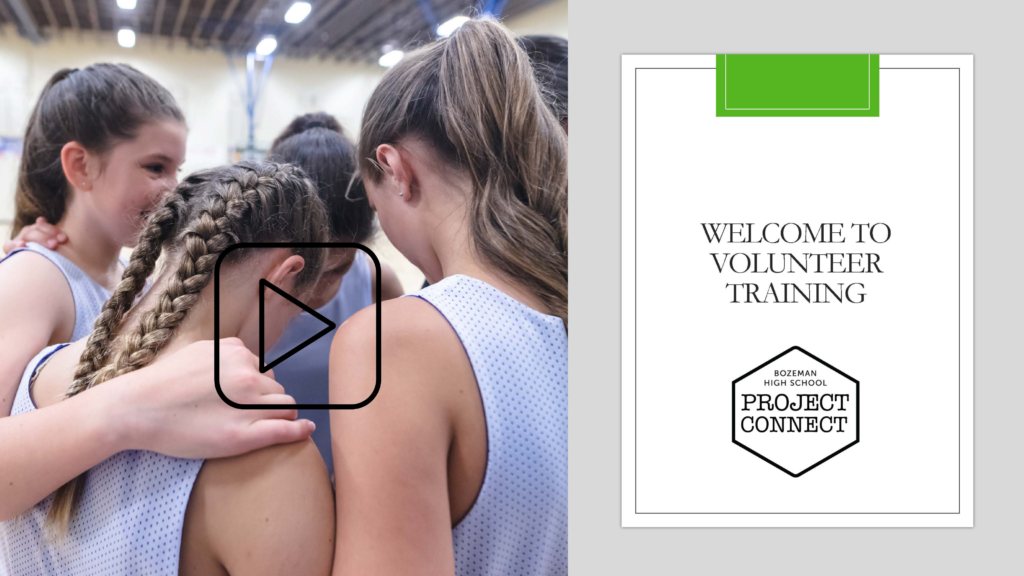 Bring Project Connect to your school